Couples Therapy
Professional Counseling for Professionals
Your primary relationship is often the most important one in your life. Because romantic relationships and partnerships can last for a lifetime, they can develop corrosive patterns over the years. Working with a professional counselor is often the only way to address long-term patterns that have become a habit and represent deep entrenchment. Do you experience any of the following in your relationship?
Feeling distant, separate, or disconnected?
An increase in arguing or negativity?
A lack of affection?
An increase in sarcasm, anger, or hostility?
Avoidance of each other or shutting each other out?
Trust issues (affairs, suspicion)?
Discontentment or feeling neglected after becoming parents?
Disagreements on parenting styles?
Tension about how your finances are handled (hidden spending, withholding, etc.)?
Frustration over how holidays are celebrated or where they are spent?
Feeling a lack of spark or interest as you once had?
Because emotions often run high with couples, it can be hard for them to find answers on their own. As a trained and licensed marriage and family therapist, Roberta can help guide you through the process to reconnecting in a loving relationship. In situations involving infidelity, she is adept at helping heal trust and sexual issues after an affair (whether emotional, physical, or both) so that mutuality and balance can be restored to the relationship. She has helped hundreds of couples — dating, engaged, or married — find their way back to each other, solve their relationship problems, and create more sustainable, healthy, and fulfilling partnerships.
See more resources for Couples Therapy.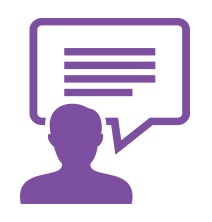 What Roberta's Clients Say
"It is with appreciation and gratitude that I want to thank you! Your generosity and skillful help put me on the road to self-discovery."
"I met you during a difficult moment in my life and you helped give me perspective, open my horizons and give me a better sense of the issues that arose. I'm a different person now and feel freer, more self-reliant, closer to my family and my wife and more in tune with my surroundings."
"Your caring, love and concern have really meant a lot over the last couple years. Your professional abilities really helped me to get started working through my stuff. You've been my "rock" in a very difficult time in my life."
"I want to thank you for being the caring human being that you are and I feel you are truly gifted as a healer. I would highly recommend anyone to talk to you in a time of need or simply for reassurance to see life's possibilities."
"Thank you for your continued support and guidance. I am proud of my progress and feel blessed to have found you."
"So happy you are a part of our lives. We are blessed. Thank you."
"Thank you so much for walking with me during that rugged passage. I am processing all my inner stuff. I love you and am grateful to you."
"You, BY FAR, are the best therapist I have ever talked to. I am lucky to have found you. I always, always think of our conversations. Roberta, you are an excellent teacher and someone to look up to."