FAQs
Professional Counseling for Professionals
Many clients have questions about what to expect, how to book services, and more. Please reach out if the answer you seek is not found below.
A: To schedule your appointment with Roberta, just call or text (828) 329-0431 or click here to contact us.
A: To cancel or reschedule your appointment, just call (828) 329-0431, text, or email roberta@consciouschoices.com and we'll be happy to help.
A: Yes! Your sessions will always be kept completely confidential between you and your counselor, and recordings will never be made without your advance notice and express permission.
A: At Conscious Choices, we accept the following forms of payment: cash, check, or credit card. We can also accept HSA (Health Care Spending Account) cards. For credit card payments, we accept Master Card, Visa, Discover, and AmEx. If you have any additional questions or would like to discuss your payment options in more details, please contact us.
A: Ultimately, the length and term of appointments will be determined by the client. Based on your challenges and goals, Roberta will offer a personalized recommendation for the length and frequency of your sessions, but typically recommends at least weekly sessions for the first 4-5 weeks.
A: At Conscious Choices, we set specific goals together at the beginning of therapy. Clients are expected to do homework to establish healthy relationship patterns and practices in their daily lives. Because of this, therapy or counseling is usually time-limited and ends when your goals have been met.
When there are more complicated situations which require a series of goals, goals will be met over longer intervals. All of this will be discussed and clarified during your initial evaluation session. The approach to achieving your goals is ongoing and organic, so it can be re-evaluated at any time.
Sessions can last for 30, 50 or 90 minutes. 50-minute sessions are the option most chosen by individual clients. Couples and families often choose 90 minutes, though good work can still be done in the 50-minute time slot. We will discuss which session length would be most beneficial for you during your initial evaluation.
A: Absolutely! Roberta is pleased to provide guidance for workplace, management, and team situations through her EQ Coaching.
A:
Research has shown
 that a client's greatest chance for success in therapy lies in the relationship created between them and their therapist. Finding the right therapist is vital to a successful and sustainable path forward. You can use our
free Guide to Finding a Therapist
to help you determine the most important qualities to look for in your therapist.
Start by selecting someone with the appropriate educational background and experience to serve you best. It's important to make sure that the counselor or psychotherapist you choose is specifically trained to perform the type of therapy you are seeking (couples' therapy, marriage counseling, etc.).
Through experience and research, we have found that the most effective therapy combines skill building with feedback and insight on communication patterns and processes, along with regular homework assignments. So, when you're choosing a therapist, be sure to ask how active and instructional they are in their sessions. If you're choosing a Couples' Therapist, you should also ask how many couples' or marriage counseling sessions they do every week. If it's less than 5-10, they are likely not doing couples therapy as a main function of their practice and may not be as experienced in the unique elements of this type of counseling.
Finally, find out how much training they have had in Systems Theory and if they are members of the American Association of Marriage and Family Therapists (AAMFT).  Roberta has been a member of the AAMFT since 1999. As part of her studies, she attended a graduate program that required 78 credit hours of schooling focused on working with Family Systems and Couples. That's 3,510 hours of time spent in the classroom learning about family systems and what affects them.
Bottom line: make sure you select someone who you respect and makes you feel comfortable, but also who is a credentialed professional with the appropriate experience.
A:  For most medical insurance plans to cover or supplement the cost of individual therapy, you must receive a mental health diagnosis. This diagnosis can impact your ability to get life, health, long-term care, and other types of insurance. On top of that, most plans don't cover helping you with your relationship or marriage. Therefore, Roberta is not on any insurance panels.
However, if you are interested in seeking insurance reimbursement, we can help you find out what your insurance will cover if you receive a mental health diagnosis. Most insurance companies provide some amount of "out-of-network" reimbursement for their members.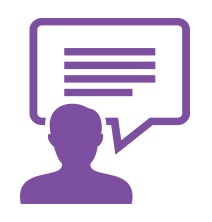 What Roberta's Clients Say
"It is with appreciation and gratitude that I want to thank you! Your generosity and skillful help put me on the road to self-discovery."
"I met you during a difficult moment in my life and you helped give me perspective, open my horizons and give me a better sense of the issues that arose. I'm a different person now and feel freer, more self-reliant, closer to my family and my wife and more in tune with my surroundings."
"Your caring, love and concern have really meant a lot over the last couple years. Your professional abilities really helped me to get started working through my stuff. You've been my "rock" in a very difficult time in my life."
"I want to thank you for being the caring human being that you are and I feel you are truly gifted as a healer. I would highly recommend anyone to talk to you in a time of need or simply for reassurance to see life's possibilities."
"Thank you for your continued support and guidance. I am proud of my progress and feel blessed to have found you."
"So happy you are a part of our lives. We are blessed. Thank you."
"Thank you so much for walking with me during that rugged passage. I am processing all my inner stuff. I love you and am grateful to you."
"You, BY FAR, are the best therapist I have ever talked to. I am lucky to have found you. I always, always think of our conversations. Roberta, you are an excellent teacher and someone to look up to."