Resources
Professional Counseling for Professionals
Learn more about Roberta Moore, Conscious Choices, and our approach to counseling.
Resources for Couples and Families
Research indicates that marriage and family therapy is as effective, and in some cases more effective, than standard and/or individual treatments for many mental health problems such as:
adult schizophrenia
affective (mood) disorders
adult alcoholism and drug abuse
children's conduct disorders
adolescent drug abuse
anorexia in young adult women
childhood autism
chronic physical illness in adults and children
marital distress and conflict
From Dr. John Gottman of The Gottman Institute, the four behavior patterns that are most destructive in relationships:
Criticism: stating one's complaints as a defect in one's partner's personality (i.e., giving the partner negative trait attributions)
Example: "You always talk about yourself. You are so selfish."
Contempt: statements that come from a relative position of superiority. Contempt is the greatest predictor of divorce and must be eliminated for a marriage to thrive.
Example: "You're an idiot."
Defensiveness: self-protection in the form of righteous indignation or innocent victimhood. Defensiveness wards off a perceived attack.
Example: "It's not my fault that we're always late; it's your fault."
Stonewalling: emotional withdrawal from interaction.
Example: The listener does not give the speaker the usual nonverbal signals that they are "tracking" the speaker.
Dr. Gottman finds that these patterns predict early divorce — an average of 5.6 years after the wedding. Emotional withdrawal and anger predict later divorce — an average of 16.2 years after the wedding.
For information on Marriage and Family Therapy, see:
For information on Sex Therapy, see:
Resources for Individuals
3 Strategies for Calming an Anxious Mind: While you can't control the world around you, there are plenty of things you can do to control your own reactions and emotions. Here are 3 strategies to calm your central nervous system, quiet your mind, and remain intentional.
Stress Strategies: Roberta shares strategies for growing and thriving during a time period of stress
Hardiness vs Resiliency: Do you know how to tell the difference between hardiness and grit? Understanding what each is (and isn't) will help you rise to meet any challenge in your life without feeling overwhelmed
The EQ-i Coach: Learn more about Roberta's emotional intelligence expertise and professional coaching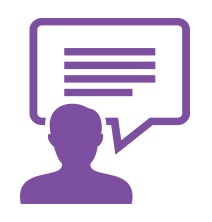 What Roberta's Clients Say
"It is with appreciation and gratitude that I want to thank you! Your generosity and skillful help put me on the road to self-discovery."
"I met you during a difficult moment in my life and you helped give me perspective, open my horizons and give me a better sense of the issues that arose. I'm a different person now and feel freer, more self-reliant, closer to my family and my wife and more in tune with my surroundings."
"Your caring, love and concern have really meant a lot over the last couple years. Your professional abilities really helped me to get started working through my stuff. You've been my "rock" in a very difficult time in my life."
"I want to thank you for being the caring human being that you are and I feel you are truly gifted as a healer. I would highly recommend anyone to talk to you in a time of need or simply for reassurance to see life's possibilities."
"Thank you for your continued support and guidance. I am proud of my progress and feel blessed to have found you."
"So happy you are a part of our lives. We are blessed. Thank you."
"Thank you so much for walking with me during that rugged passage. I am processing all my inner stuff. I love you and am grateful to you."
"You, BY FAR, are the best therapist I have ever talked to. I am lucky to have found you. I always, always think of our conversations. Roberta, you are an excellent teacher and someone to look up to."